18k Gold, Diamonds and precious Stones, we craft delicate, simple, and eye-catching pieces that will complete your look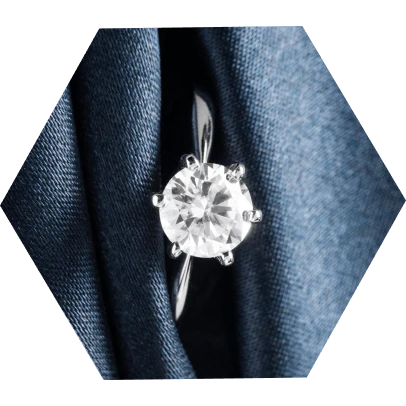 Customised Jewellery
That Reflects
A Story
We have been associated with Gaurav since 2006. He is most reliable and trustworthy and very helpful, to give genuine opinion if we buy or not he will give suggestion. We come from UK and buy from them always. Best craftsmanship I will highly recommend!
Couldn't have asked for a better service, Honest, reasonable, and the best finishing on making Highly recommend Royal star jewellery (Gavrav) in gold souq diera DUBAI
Royal Star Jewellery is a wonderful experience when it comes to designing and buying Ur jewelers. The owner Gaurav and his wife Kirtana are real professional who know their job and are down to earth. There is no way I'm buying my jewelers from anywhere else.
Great service and great designs. The custom made orders are amazing and they very patiently understand the requirements and deliver the best design.
A Shimmering Beginning
In 2015, the tale of ROYAL STAR Jewelers was born, and with it, a journey into the world of dazzling craftsmanship and exquisite beauty. Our passion for creating timeless expressions of love and appreciation set the stage for what was to become a jewelry brand like no other. From the heart of the UAE, we embarked on a mission to craft pieces that would bring boundless joy to the hearts of our cherished customers.
Crafting Excellence
By 2018, ROYAL STAR Jewelers had established itself as a beacon of elegance and brilliance. Our expert team meticulously handpicked each diamond, ensuring that only the finest gems made their way into our creations. Our jewelry designers brought these treasures to life, fashioning one-of-a-kind pieces that would be treasured for generations. The promise was clear: your collection would radiate with unparalleled brilliance, as we continued to craft memories that lasted a lifetime.
A Fusion of Beauty and Grace
Turning back the clock to 2021, we ventured into the world of reviving existing jewelry, breathing new life into cherished pieces that had gathered dust. Our craftsmanship was not just about creating anew but also about recreating memories. With skill and dedication, we helped our customers discover the perfect fusion of beauty, grace, and sophistication, transforming old treasures into new delights. Our journey was marked by the art of reinvention and the celebration of timeless beauty.
Unleashing Imagination, Embracing the Future
In 2023, ROYAL STAR Jewelers stands at the apex of its artistry, continuing to unleash imagination and embrace the future. Our workshop in the UAE remains the epicenter of excellence, where every diamond is a handpicked gem, and every jewelry piece is a masterpiece in the making. We remain committed to transforming moments into jewelry, creating pieces that are not just beautiful but everlasting. With every creation, we reaffirm our pride in being a brand that brings brilliance and elegance to life, ensuring that every piece is a testament to the enduring bond of love and appreciation. Step into our world, and let us craft your story in the language of exquisite beauty.
Unveil your unique style with a mesmerizing custom collection. Just as every masterpiece is carefully customized, we invite you to explore the world of custom jewelry at ROYAL STAR.
Choose from a stunning array of gemstones.

Explore modern cuts & styles offered.

Personalize your piece with a choice of metals.

See your piece coming to life through our masterful craftsmanship.
Custom Jewelery Pieces
Made as per your specification
 We understand that the true beauty of a jewel lies in its brilliance and sparkle
Explore Collection
JEWELRY JOURNAL
Read About The Latest News/Tips for Our Exclusive Jewellery Journal
Choosing Forever: The Heartfelt Journey of Selecting Your Perfect Wedding Ring Love is, like a tapestry and the wedding ring holds a p...